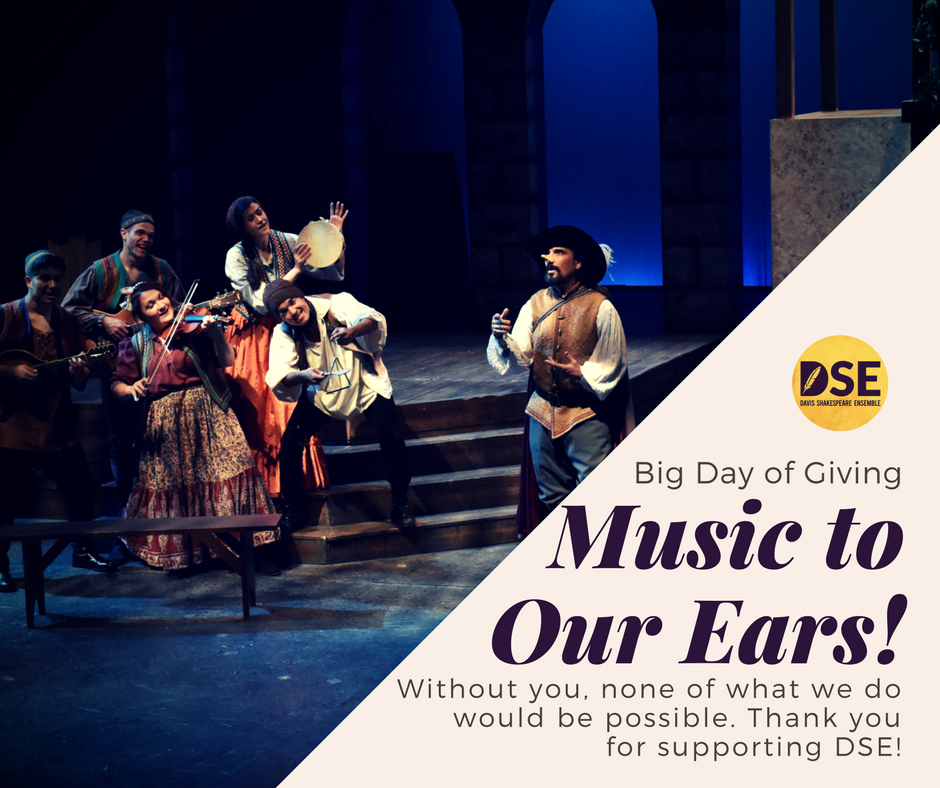 Success at Big Day of Giving
We raised over $4,000 last week for the Big Day of Giving!
We'd like to take a moment to sincerely thank the following donors, listed below, for their support on Thursday:
Andy Jones, James Kranz, Kendra Smith, Thomas Evans, Natalie Grand, Jacqueline Clemens, Lisa Jerant, Gina Bloom, Linda Sternberg, Margo Surovikbohnert, Beth Dovi, Mona Siegel, Sloan Schwindt, Victoria Davis, Laurel Beckett, Elyse Tomlinson, Janette Levinson, Ann Halsted, Allegra Silberstein, Susan & Daniel Salas, Bill & Nancy Roe, Rachel Hartsough, Barbara Linderholm, John Haine, Christine Hance, David Hance, Susan Rivera, Jennifer Tillman, Karen Broido, and Patricia Shade.
THANK YOU! Because of your support, we can now shift smoothly into "full-festival-mode" for this summer's Davis Shakespeare Festival. Can't wait to see you at the theatre!
Sincerely,
Your Davis Shakespeare Ensemble